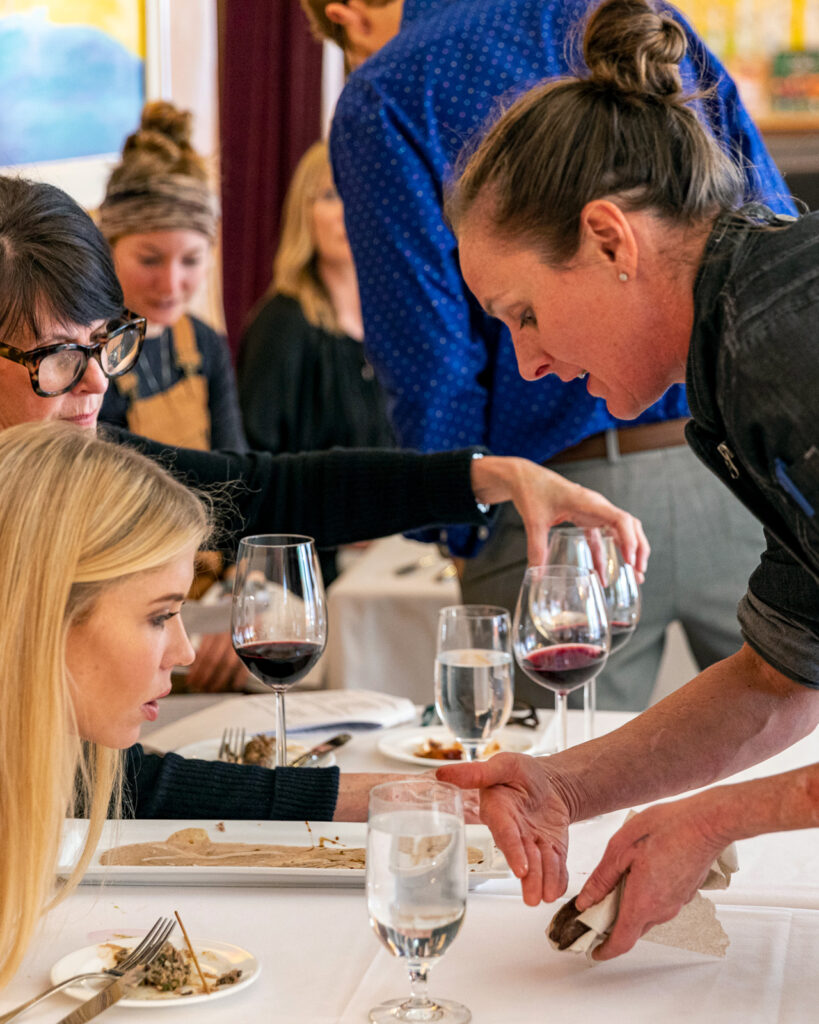 The schedule for Eliza's Wine and Delectable Pairing classes for the summer season are Thursdays (unless noted otherwise) on 6/2, 6/9, 6/16, 6/23, 6/30 (SOLD OUT), 7/7, 7/14, 7/21, 7/28, 8/4, 8/25, 9/8, 9/15, 9/22, 9/29, 10/6, & 10/13. Learn how to cook appetizers, finger foods and canapés and pair them with wine. The classes feature a minimum of 12 dishes and 10 wines—usually it's quite a bit more. The fee for the class is $200 per student. Eliza holds regularly scheduled classes at her restaurant, 221 South Oak, are Thursdays (unless noted otherwise) from 11AM to 2PM. Check the 221 South Oak website for a schedule by clicking here. Eliza is open to private classes and requests for classes not scheduled.
Here's what's being said about our classes:
"Just wanted to let you know how fantastic the class was today. I'm glad to be visiting Telluride, and that I could finally make it to one of your classes. The flavors, textures, colors and of course tastes were completely amazing. Really excellent wine pairing as well. I certainly can't cook like you, but I'll be giving some of the recipes a try."
The class takes place at 221 South Oak unless you arrange for a private class. In the Summer months, the garden patio is the perfect spot to enjoy appetizers and drink a glass of wine. Summer appetizer classes are mostly prepared on the grill. Winter classes take place in the Main Dinning Room.
Click here for the wine class sampler menu.
Please email Eliza at 221southoak@gmail.com to sign up for this course. Cooking together is a rewarding experience, and return students are not uncommon!