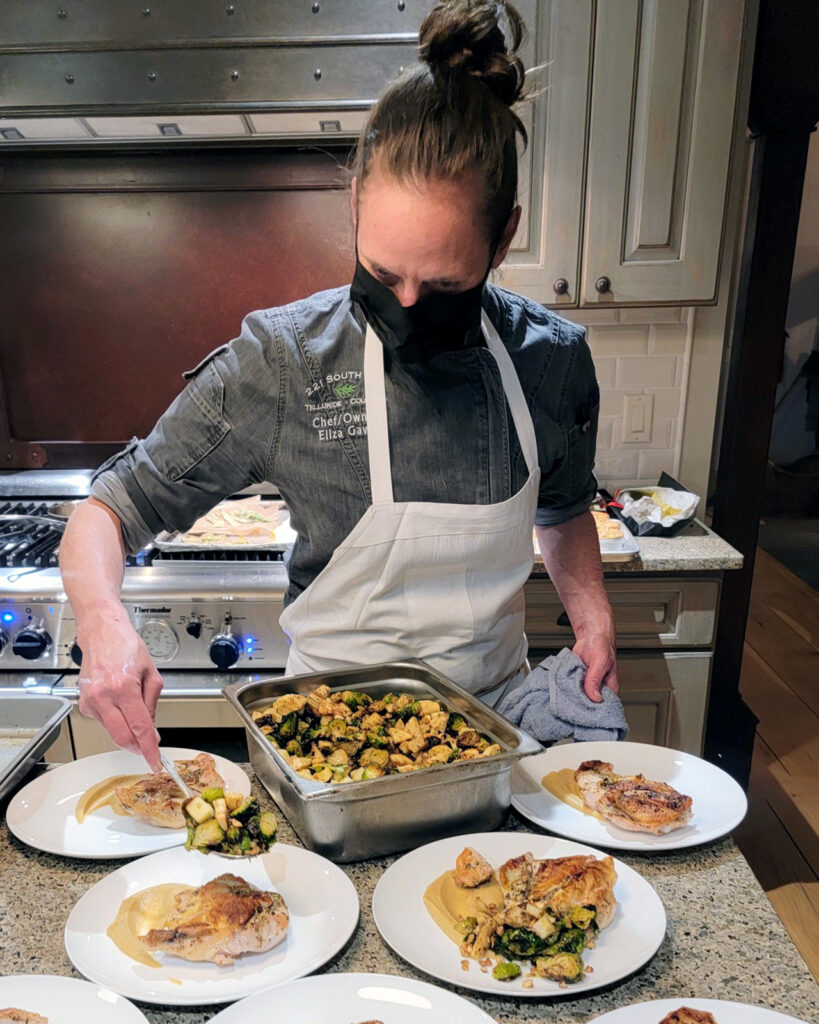 Are you looking to host an intimate gathering in your own home or vacation rental? Chef Eliza is available to be your private chef. She can create a multi-course menu that is unique to your particular palette and not featured at 221 South Oak. But if you do have a 221 South Oak favorite, she is able to prepare that too. If you have someone in your group that follows a plant based diet, Chef Eliza specializes in vegan or vegetarian cuisine, can adapt recipes to be paleo, keto or low carb (please consult ahead of time). So whether you are planning a quiet luncheon, family dinner or appetizers, Chef Eliza can assist you with planning your occasion.

Here's a testimonial from a satisfied client with a plant based diet. 

"I wanted to thank you, Eliza, for a wonderful experience this winter. I was the vegetarian in the group and you were so kind to prepare some vegetarian options in lieu of the meat courses. Everything was DELICIOUS. I left without saying goodbye and thank you".

If you are interested in a unique experience for your family and guests instead of a typical multiple course meal, Eliza can give her Wine and Delectable Pairing Class in the privacy of your own home. Your guests will learn how to cook appetizers, finger foods and canapés and pair them with wine. The classes feature a minimum of 12 dishes and 10 wines—usually it's quite a bit more.

Email Eliza at 221southoak@gmail.com for more information, sample menus and to check on availability for your special date.