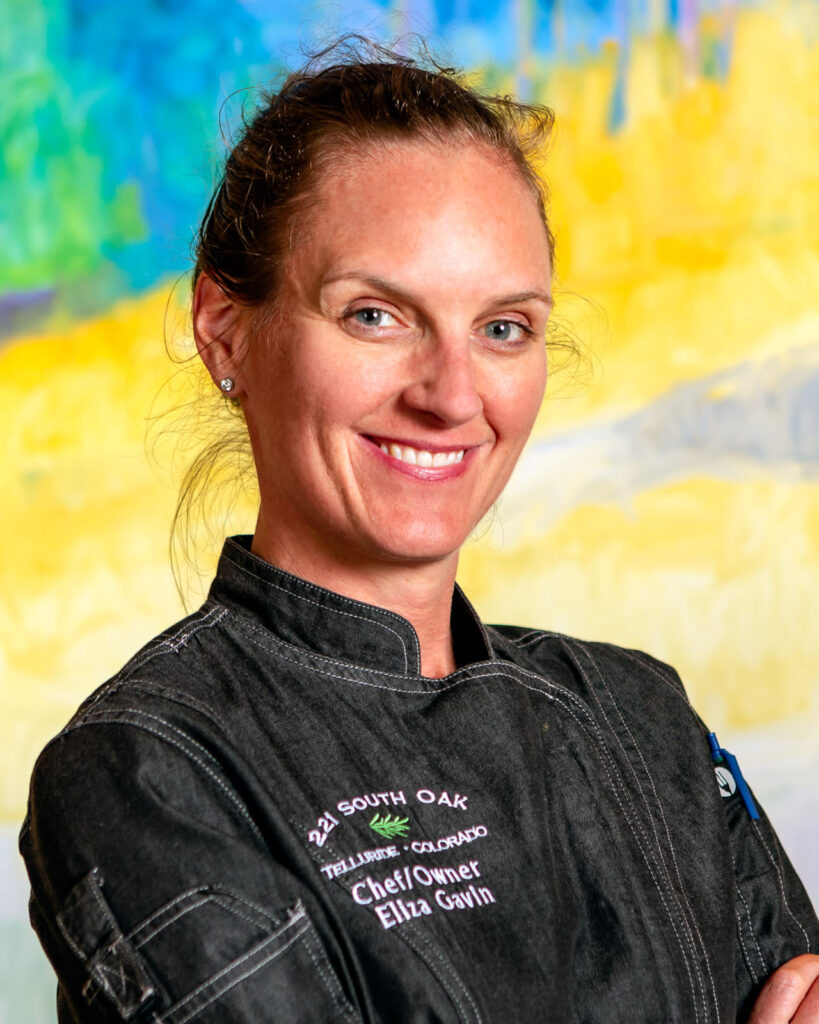 Raised in Richmond, Virginia, Eliza ran her first kitchen while attending college. After graduation from the University of the South in Sewanee, Tennessee, Eliza moved to New Orleans hoping to expand her blossoming culinary career.
In New Orleans she learned about Classic Creole Cuisine from cooking at Galatoire's, a prestigious fine dining establishment that has graced Bourbon Street for over one-hundred years. She also worked at Mr. B's, a bistro managed by the Brennan family. Eliza then moved to Napa Valley where she attended Culinary Institute of America at Greystone and taught a cooking class to the community as a CIA representative.
In Napa Valley she learned the importance of fresh ingredients. Eliza also cooked at Brix, which was the James Beard nominee for the best new restaurant of 1997. Brix is an Asian influenced restaurant that incorporates the cuisines of Asia, Hawaii and India. Eliza continued her education by attending Le Cordon Bleu in Paris France. Studying under some of France's best chefs, she learned many classical French techniques.
Shortly after moving back to the United States, Eliza spent a year working on a cookbook before moving to Telluride. She cooked at 221 for a winter until she bought it in the fall of 2000. She prepares the freshest possible ingredients and styles that reflect her training and experiences.